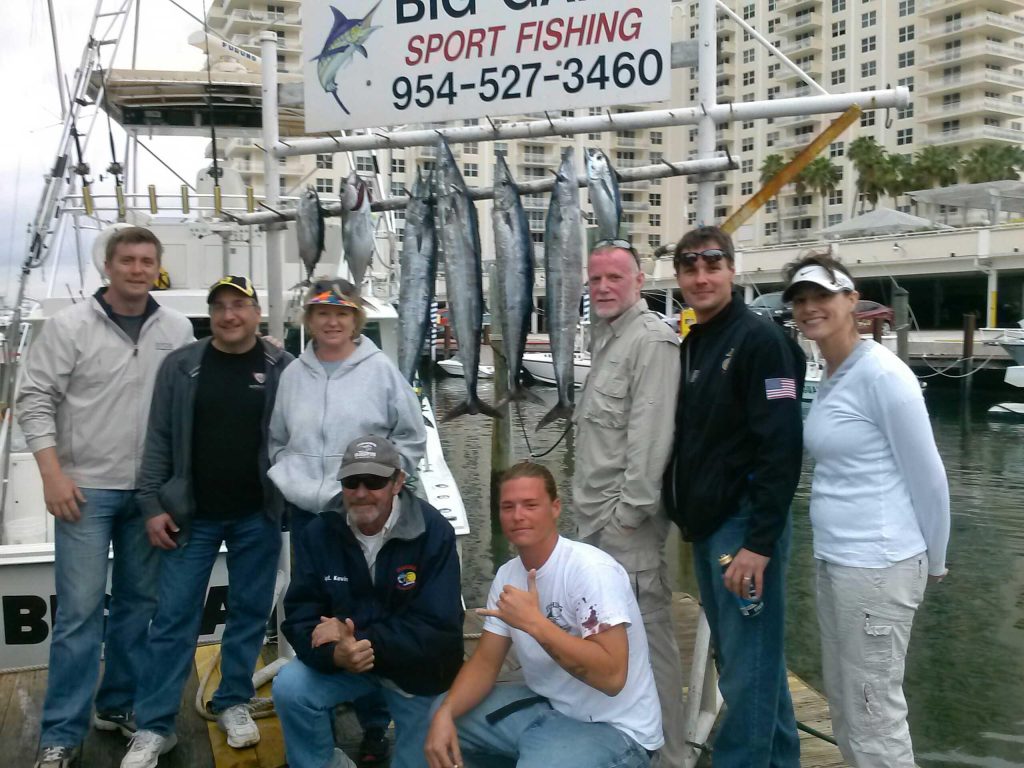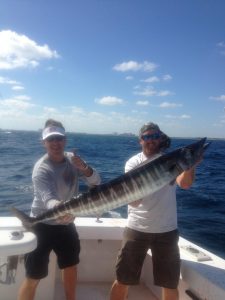 Awesome Wahoo Fishing in Fort Lauderdale
What a great week on big wahoo we are having fishing in Fort Lauderale this week.  Big wahoos, 30-40 pounders are biting really good anywhere from 100-600ft of water.  Today, Capt Adam went trolling out in 400 ft of water looking for wahoo.  They hooked into a double header wahoo, both of which took a crazy run right off the bat and almost stripped the reel.  We had to back the boat down to make sure we didn't run out of line.  The wahoo took such a fast run of line off the reel right off the bat that both reels actually smoked.  When both fish stopped their initial run, it wasn't too hard to fight them in.  We gaffed the first wahoo, which was a 40 pounder easy.  The second wahoo pulled the hooks right behind the boat.  It was equally as large as the first one.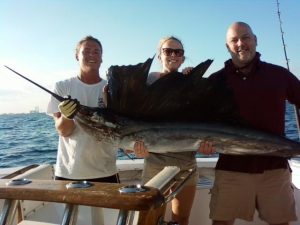 We've also done good on the reefs trolling for wahoos.  Capt Kevin caught 4 out of 5 wahoos trolling the reef yesterday, along with some sushi-sized blackfin tunas and kingfish.  The reef wahoos aren't as big as the offshore wahoo are this time of year.  Some bigger mahi-mahi dolphin are being reported offshore as well.  On the reef, sailfish continue to be active.  January and February are 2 of the best months for sailfishing in Fort Lauderdale of the whole year.  We are finally getting some slightly cooler weather down here which is getting the sailfish active.  Shark season is just around the corner with some mako sharks, hammerhead sharks and thresher sharks just starting to show up.  Get ready for the best big game shark fishing season of the year to begin next month.  Good luck fishing out there this week everyone.  Tight lines and good fishing!
Capt. Rod Roydhouse
Fort Lauderdale fishing charters
954-707-2147