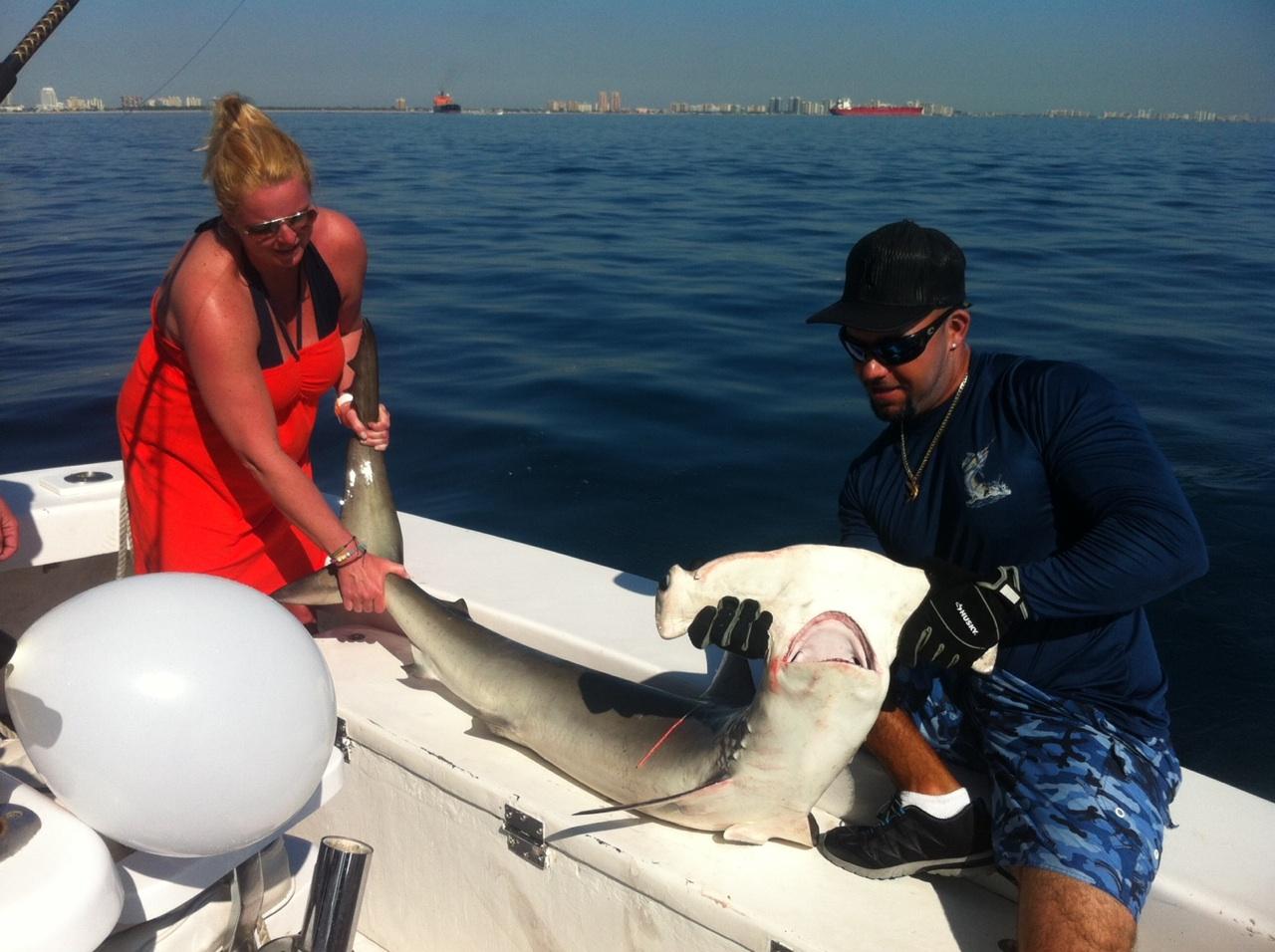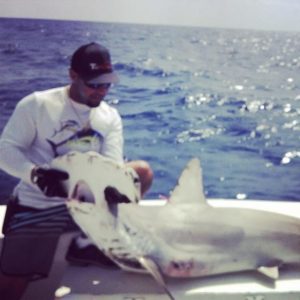 Big game sharks are making their way northward along the Fort Lauderdale coastline.  This is a migratory event that happens every year around this time and it lasts for the next couple months, through June.  This week, many hammerhead sharks were caught on our fishing charters.  Hammerheads are the most abundant sharks that we catch, followed by the dusky and sand bar sharks.  We also get some exotic shark species this time of year, such as the mako, big-eyed thresher shark, regular (small eyed) thresher shark, tiger sharks and even the elusive Great White Shark.  This time of year when you're shark fishing, you never know what you may catch.
Shark fishing charters are extremely popular for us this time of year.  They are the biggest and strongest fish in the ocean, with no natural predators.  We specialize in shark fishing charters so we really excel this time of the year.  Most of the sharks that we target concentrate in 300-400ft of water, conveniently just a mile off our coast.  This is the edge of the Gulfstream where the cooler inshore waters meet the warmer waters of the Gulfstream current.  The sharks swim right along that temperature gradient which is usually where the highest concentration of available food is.  This is great for us because at the same as we are shark fishing, we can fish a few baits for sailfish, mahi-mahi and tuna which all inhabit the same territory.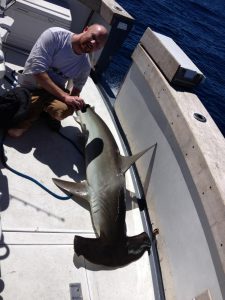 This is the season for big game fishing in Fort Lauderdale, and that's what we specialize in at New Lattitude Sportfishing.  Sharks, sailfish, marlin and swordfish are the main gamefish we go after, or anything else that is Big!  If you want to catch the biggest fish of your life, come out fishing between now and the end of June.  This is our season for giants, so give us a call and book a charter!  We look forward to fishing with you.  Sea you on the water.
Capt. Rod Roydhouse
Fort Lauderdale Shark Fishing Charters
(954)707-2147