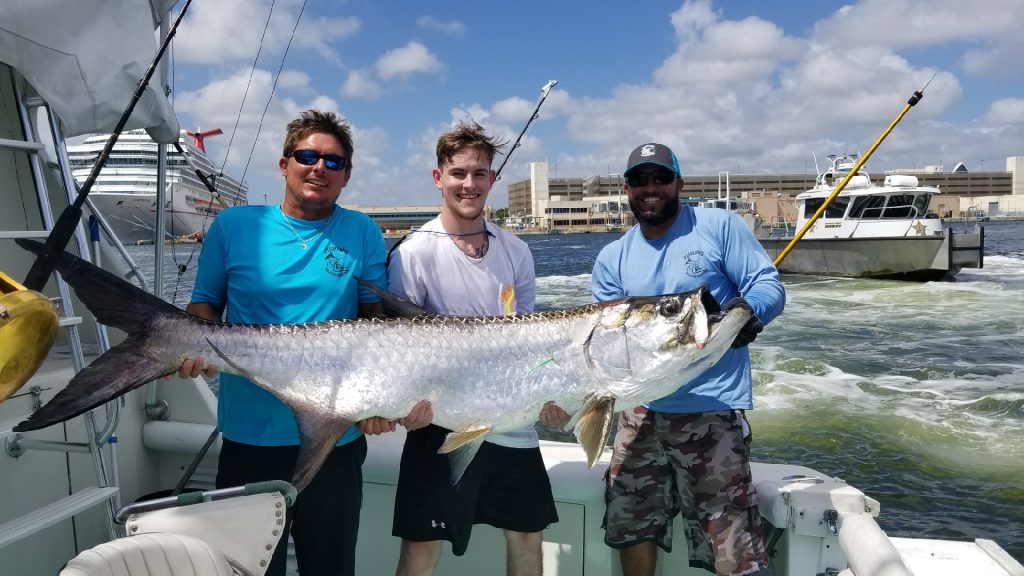 Our inshore tarpon fishing trips are producing some impressive fish this week.  Several very large tarpon have been captured on our most recent tarpon fishing charters.  They are biting best during the tide change, in and around the Port, as well as the bridges and piling markers along the Interacoastal.  Tarpon, snook, jack crevale and a few sharks are all possible catches this month as December can be one of the best months of the year for inshore fishing.  With snook season closing this month, they will be strictly catch and release.  But as you can probably guess, the time of year when snooks are the biting the best, is when they are out of season!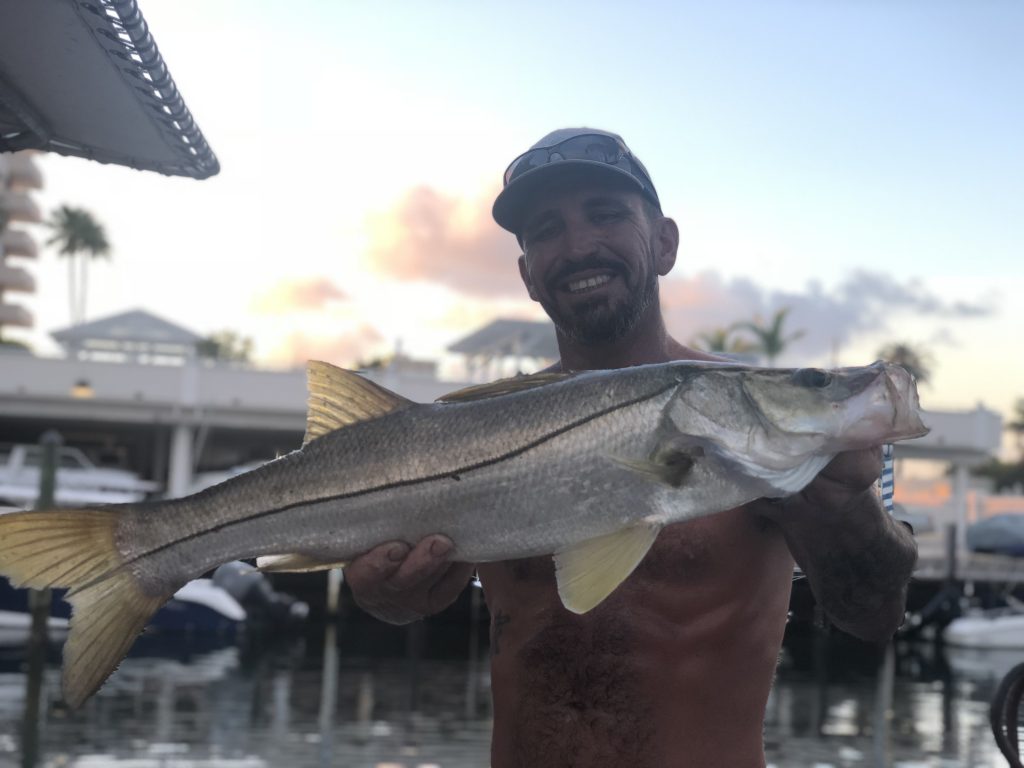 For tarpon, you can go daytime or night and both have their advantages and disadvantages.  But first and foremost, we need a moving tide.  Moving water is when they bite and gets them hungry.  I like to say, they're on the treadmill, because they constantly have to swim against the current, just to stay in the same place.  This makes it a lot easier to target them and it makes them more aggressive, more instinctive, when a tasty bait tries to swim quickly past them.  GULP!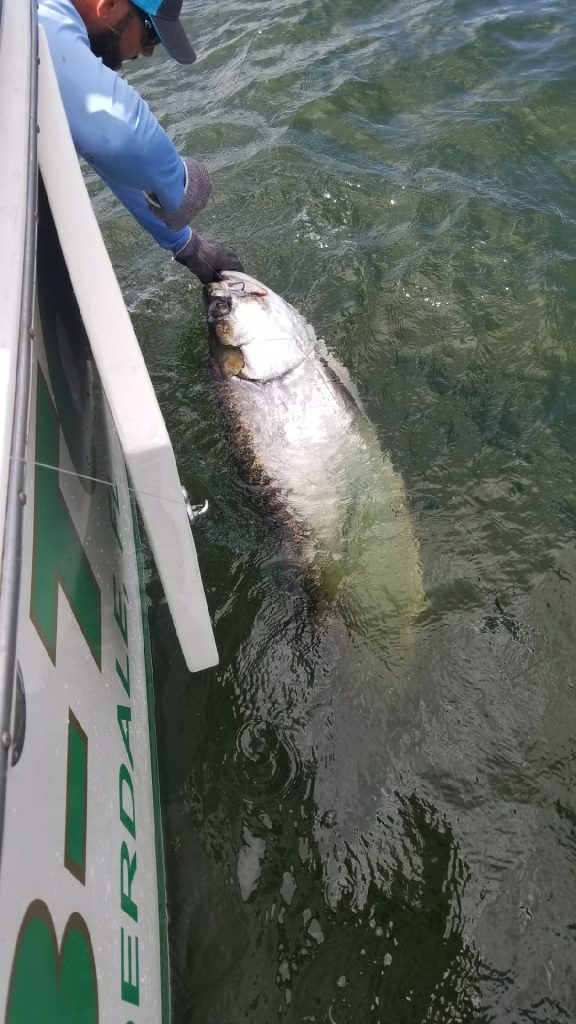 Tarpon are an elusive catch due to their hard, bony mouth, which makes it a challenge to get a good hook set into them.  Too often, when a tarpon takes the bait and feels that he's being hooked, he will leap high into the air and violently shake his head from side to side, usually resulting in throwing the hook.  Tarpon have it down to an art form and it's the main reason anglers want to go after these artful gamefish.  With our network of inshore canals and Intracoastal waterway, Fort Lauderdale is one of the most unique destinations to go after tarpon.   
If you're interested in coming out on an inshore fishing charter with us, please call me at 954-707-2147.  We still have plenty of fishing charter dates available this month, and we're itching to go fishing!  Sea ya out there.
Capt. Rod Roydhouse 
New Lattitude Sportfishing
954-707-2147